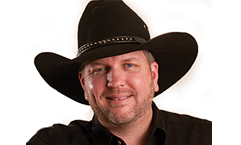 At 10 years of age, Craig Scott was already a familiar face to his neighbors, who, upon peering out their windows, would have seen the young and eager entrepreneur pushing a lawn mower down the street with one hand and lugging a weed eater and edger with the other. By the time he was in high school, Scott had several of his friends on the payroll. "I lined them up and dropped them off at houses," he says.
Although long gone are the days of going door to door inquiring if homeowners need their grass cut, Scott continues to make an earnest living in a service-oriented business. After graduating from an area high school in 1991, Scott served in the Air Force, which included stints in Egypt and Saudi Arabia as a security police officer for the Air Force Intelligence Command. After honorably serving his country, he left the Air Force and married Stephanie, the love of his life, whom he met at a sixth-grade dance when they were 11 years old. Then he started his career in the remodeling industry.
Scott started out working as a carpenter's helper for a local remodeling firm and spent the next six years learning and acquiring the skills needed in the industry, both in operations and in management. During these years while he was a part of the remodeling world, he was more and more bothered by the lack of integrity, honesty and professionalism plus poor customer service he saw in the industry. This frustration eventually turned into determination — determination to do it on his own, do it differently and do it better.
So Scott went out on a limb and started his own company, Cross Construction Company, a full-service residential remodeling firm. He started Cross Construction as a one-man show, though it now consists of 19 employees and growing. The company prides itself on having in-house professional craftsmen, showing the utmost respect for its clients and their property, following sound, ethical business principles and displaying a strong desire to provide complete customer satisfaction.
The team at Cross Construction can provide anything from a mini face-lift for your kitchen and bath with a simple change of countertops and faucets to major remodels and additions. And they do so for clients ranging from retired school teachers to CEOs of multibillion-dollar companies in San Antonio and throughout South Texas. Scott, it seems, was destined from his youth for a career in construction. At age 8, he discovered that he liked working with his hands. "I've always loved building things and constructing. That's what led me to the remodeling world," he says. "I liked to tinker with radios and lawn mower engines as a kid. I would take them apart and put them back together."
After closing up shop at the end of each day, Scott hops inside his truck for the hour-and-20-minute drive to his home in Spring Branch, where he looks forward to spending his evenings with his wife and the couple's four children, ages 12, 10, 4 and 22 months.
On a recent Monday afternoon, Scott took time out of his normal 12-hour workday to sit down to talk about what it takes to run a remodeling business, advice for good customer service and why he just can't sleep on a Sunday night.
What was it like starting your own business? Were there any challenges you had to overcome?
"Well, I started out spending two weeks in my office typing my employee handbook. It was 34 pages long. My wife asked me, 'What are you doing?' I said I was creating my employee handbook. 'But, you don't have any employees,' she said. I said, 'But I will.' It's still in existence today. It sets the ground rules. My military history prepared me for structure."
How is business today?
"It's gotten to the point where I can't do everything myself. So I've hired people, and I'm not afraid to hire people who have a higher level of education than I do. I believe in surrounding yourself with people who are better than you; that's how you learn and grow."
How did you manage to grow your own business, especially when you went off on your own?
"I started out by going to major suppliers of high-end products whom I had developed relationships with."
What is your business philosophy?
"I'm a very personal contractor. I don't spend 15 minutes with a customer. I'll spend two hours and really get to know who they are and what they want. I believe in customers for life. If you just measure a window and kick back a price to a customer, in a month after the project is finished, you're just another guy."
What gives you satisfaction as owner of Cross Construction?
"We go in and start tearing their house apart and they always have that look on their faces as if to say, 'Will you really be able to put this back together?' Then you see the end result, and the space is more inviting and useful. What drives me is seeing customers saying, 'Oh my goodness! I love this. It's beautiful.' They'll have dinner parties just to show it off!"
What sets your company apart from the competition?
"Too often I have heard people say, 'I waited for the subcontractor to show up at 10, and it was 12, and no one was here,' or 'The subcontractor finally showed up three days later, but didn't know what to do.' We use very limited subcontractors and have our own in-house professionals for painting, tile, sheetrock, carpentry, etc. This allows us to control the atmosphere, service, schedule and quality of the work provided. We don't allow subcontractors to control that. We train our employees to treat customers in a very different manner than what is, unfortunately, most common. Customers find working with us to be a wonderful experience."
Besides being so mechanically inclined, what has prepared you for your professional success?
"What got me ready was hard knocks. I just decided I was going to do it. It's been an interesting ride. A lot of people couldn't imagine you could build a successful company without previous business experience. I've been blessed with a lot of clientele and friends who are very smart people and who have offered guidance and knowledge. You can learn a lot by keeping your mouth shut and listening."
And why do you have problems sleeping on Sunday nights?
"Because I'm excited to get to work on Monday."