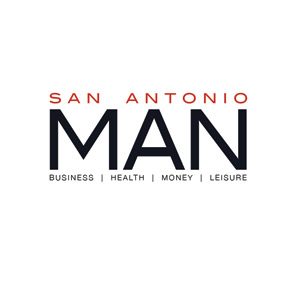 SAN ANTONIO MAN
is a true lifestyle magazine for the men of San Antonio and the surrounding areas, offering unique, current and local content. The magazine's editorial scope appeals to all types of men from recent college grads to business executives.
San Antonio Man is written for real men in the real world, and satisfies their need for stimulating, informative articles covering such diverse topics as business, health, sports, food and spirits, relationships, technology, and more.
Our magazine is dedicated to celebrating life and success at every age and helps you discover ways to truly enjoy life in San Antonio.
Let San Antonio Man be your partner in building your Brand/Image to this highly valuable audience and grow your business exponentially. We invite you to become part of our satisfied family of advertisers!
Our Company
PixelWorks Corporation is a San Antonio, Texas based multimedia design & publishing company established in 1993. PixelWorks publishes San Antonio Woman, a magazine that has been featuring smart, powerful and successful women in the San Antonio are for over 13 years as well as the local community magazine, 78209 Magazine.
» Visit our website to learn more about our services, and to get in contact with us!