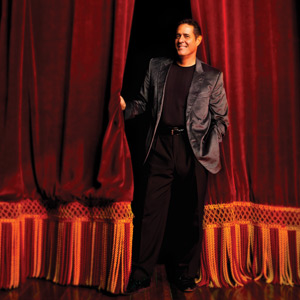 To most, Donald Braswell II would be considered exceptionally blessed. The handsome Boerne resident (although San Antonio claims him as well) enjoys a life rich in creative accomplishment and recognition seemingly made possible by God-given gifts endowed at birth. Currently, legions of fans, at home and across the globe, eager to experience his extraordinary abilities within the fields of music and the performing arts, lavish accolades while attending his numerous public appearances and again through the purchase of his many inspirational recordings. But while success gauged by any measure has certainly been attained, it wasn't an unearned "given" based solely on genetics. Years of hard work, before and after an incredible, near-career-ending misfortune, coupled with natural talents, share responsibility for this special individual's admirable achievements – on stage, in the studio and beyond.
Early Promise
Donald's mother and father both had flourishing East Coast careers singing and performing in notable Broadway productions, but with the responsibilities of a growing family in the early 1960s and a need for a more sedate lifestyle, South Texas and the near proximity of Mrs. Braswell's extended and welcoming family ultimately beckoned. While this Lone Star hiatus from performing and living in New York was initially envisioned as temporary, the Braswells quickly found life in the San Antonio area pleasant, took up new occupations without entirely giving up the old and, ultimately, never left. Donald, the baby of the family, was born in 1963 in San Antonio. Shortly thereafter, the entire clan relocated northwest to Boerne, where the future entertainer would spend the remainder of his childhood.
Growing up among so much parental show business history, it's not surprising that Donald, early on, exhibited a yearning and knack for the theater arts. At age 7, he tagged along with his mother to a scheduled rehearsal for a local production of the play Mame. She was cast in the lead role. Fascinated by it all, Donald discovered the director needed someone to play a 9-year-old boy. As he recalls, "I begged Mom to let me audition, and she reluctantly agreed. And even though I was only 7, I got the part. This still remains in my heart as my most important and memorable debut." During his involvement with the play, Donald quickly realized entertaining was "what I wanted to do for the rest of my life."
From that first taste of show business, Donald went on to eagerly and successfully participate in area theater groups throughout his elementary and high school years. One thing the avid young actor was discovering during and after this period, however, was the attention his singing voice was receiving. Acting is what Donald "wanted to do," but more and more, he was being cast in roles that required singing. Although not initially happy with this direction, Donald realized his voice was an asset that could be of help throughout his desired professional life. At age 14, he took his first private singing lessons, where his impressed instructor first intimated about the youth's potential as a classical, or operatic, singer. More on this later.
It Doesn't Come Easy
Beyond natural abilities (and perhaps a little luck), Donald readily concedes that success in any profession depends primarily on hard work. To this end, he provides excellent testimony. Beginning with those first voice lessons and during those early productions, Donald never stopped working, listening and, most importantly, learning all he could to improve upon his innate talents. As he forthrightly volunteers, "Most people who are not in the arts have the broad view that to attain success in this profession is nothing more than a dice roll. But a career in this field is the same as any other business. It's developing skills that will warrant guarantees, not just talent — or luck! I really believe, no matter what path you follow, that without education at the highest level, combined with passion, you can't fully achieve." Donald's resulting life story certainly lends credence to this personal belief.
After high school, a single-minded Donald embarked on a rigorous journey of knowledge acquisition pursuing the tools he felt he needed to achieve his dreams. His first stop was a two-semester stint at a junior college in North Texas, where he studied acting. Seeking additional learning, he next attended the University of Texas at San Antonio as a music major for another fruitful year. Eager for more, however, the bright lights of New York City proved irresistible to the driven 20-something, who, upon arrival, quickly enrolled in the respected Lee Strasberg School, studying acting while simultaneously taking private voice lessons from Marni Nixon, a veteran voice talent with many accomplishments to her credit.
Eventually, personal issues, including a happy marriage, brought Donald (with a much broader perspective) back to Boerne, where he worked at a variety of more traditional employments while contemplating his next career-fulfilling move. It was his new bride who provided the positive impetus for the following life-changing event.
Julliard and A Crossroad
A berth at the esteemed Julliard School in New York City was something anyone desiring success in the arts could only dream of. Attainment was another matter entirely. With unflagging encouragement from his wife, Donald reluctantly agreed to apply, expecting rejection. To his — but not necessarily his wife's — surprise, he was offered an audition, which he would have to pass before enrollment was possible. Not only did his performance and his past accomplishments ensure immediate placement, but he was also offered, and gratefully accepted, a prestigious Enrico Caruso full four-year scholarship. It was at Julliard that Donald began the rigorous professional training as an operatic tenor that would eventually bring him so much recognition.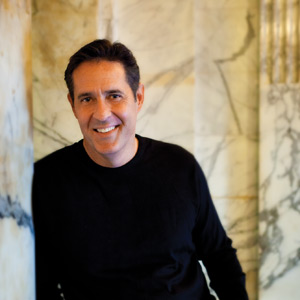 As mentioned before, acting, not singing, was Donald's true ambition. During his years at Julliard, to supplement his income, the full-time student landed a "gig" on the long-lived soap opera As the World Turns as a bartending, hamburger-cooking, sympathetic ear to the more well-defined characters on the show. This was fun work that paid well, didn't require much time and allowed Donald to act. After a year of appearances, however, a professor at Julliard discovered Donald's moonlighting and decided a heart-to-heart was in order. The gist of that visit was to explain to Donald that his opportunity at Julliard (and a future operatic career) was contingent on staying focused. Donald was at Julliard for one thing — to become a world-class operatic singing force, not a TV actor. Seeing the well-meaning professor's logic, Donald agreed, resigned the show, and, while at Julliard, shifted all of his efforts to opera. Acting would continue to play a role after he left the school, but a secondary one.
A World to Experience
Being a Julliard graduate positioned Donald as a somebody in the world's professional opera market. He continued his studies with such notables as Franco Bertacci, artistic director of the Lyric Orchestra in Florida, and renowned Primo Tenore Franco Corelli in New York City, and with the assistance of high-powered management companies handling bookings, his career soared. Rapidly achieving the status of a premier international operatic tenor, he played many leading roles in Europe and the United States, including that of Arturo in La Straniera by Bellini; Rinuccio in Gianni Schicchi, Luigi in Il Tabarro, Pinkerton in Madame Butterfly, Cavaradossi in Tosca, Rodolfo in La Bohème, all by Puccini; Turiddu from Cavalleria Rusticana and Fritz in L'amico Fritz by Mascagni; Romeo in Roméo et Juliette and Faust in Faust by Gounod; Il Duca in Rigoletto and Alfredo in La Traviata by Verdi; Edgardo in Lucia Di Lammermoor and Nemorino in L'elisir d'amore by Donizetti; Lancelot in Le Roi Arthus by Chauson; Don José in Carmen by Bizet; Tamino in The Magic Flute by Mozart; and Andrea Chénier in Andrea Chénier by Giordano.
From Dream to Nightmare
But life can be fickle. Donald's operatic career ended abruptly in the fall of 1995. While performing with the Welsh National Opera on their tour of Madame Butterfly in Wales, the ascending tenor was struck by a car while riding a bicycle. The accident resulted in catastrophic injuries to the soft tissues in his throat. Afterward, he was told by medical professionals that he would never sing again and possibly would have difficulty even speaking normally. Devastated and depressed, Donald returned to Boerne and an injury-mandated new life.
Over time, he was able to make sounds again. Painfully, he began revisiting the vocal techniques and other training that he had learned from his former teacher, Franco Bertacci, diligently working to regain the use of his speaking voice and, he hoped, his singing voice as well. Supporting himself and his growing family as a car salesman and later as an insurance representative, Donald, without self-pity, over the next 12 years proved to himself that he could still be a productive and contributing individual, albeit using a different skill set. As his voice strengthened, however, and with an undiminished passion for his former pursuits, he gradually began singing in his church and later even began testing himself in local community productions.
By 2000, a more confident and seemingly recovered Donald boldly took to the larger stage when he performed the lead role of Lancelot in Camelot presented by the San Antonio Symphony. Succeeding there, the next year he landed the lead in Kismet, again with the Symphony. Further broadening his exposure, he also began performing with the popular group San Antonio Three Tenors in small shows in shopping malls and elsewhere, when they needed a replacement singer. (FYI, today Donald is a permanent member of the trio). As Donald remembers, "Though no longer on the world stage, I was singing again — and it felt really good." And while he often recorded in the past, in 2007, at the urging of a fan, Donald produced an album covering a broad spectrum of music genres. Titled New Chapter, it contained a pleasing mix of pop classics and classical offerings that enjoyed a respectable degree of acceptance. Coincidentally, this initial collection would also prove to be the springboard that would help relaunch Donald's musical career.
Enter National Television's America's Got Talent
In September of 2007, Donald's wife (without consultation) secretly submitted a tape featuring some of the songs off the recently released New Chapter album to the producers of NBC's popular America's Got Talent show. Taken with Donald's singing voice and his compelling story, the producers soon scheduled an audition that ultimately resulted in an invitation to compete against other top-tier performers. Over the course of the next 12 months, the former world-class operatic tenor wowed, again and again, millions of television viewers and the show's judges with his poise, delivery, inspiring life story and, above all, his amazing voice. Even though Donald failed to win the hotly contested competition, he finished in the top five, and the national and international exposure propelled the one-time star back into the limelight. Physically, emotionally and passionately, Donald now felt ready for a return engagement with the life he knew and loved before the debilitating accident. As he joyously recalls, "It was a second chance that I never expected to get. I felt reborn."
A Career Reborn
Today feeling truly blessed about everything, Donald has become a well-rounded entertainer regularly performing (full time, no more car sales) to delighted audiences in live, often sold-out concerts (including a stop at New York's Carnegie Hall this Dec. 2) and on television and radio programs airing throughout Texas and North America. He is currently the focus of attention for several devoted fan clubs here and abroad. Most of his current engagements feature an entertaining mix of comedy, dance moves and, of course, superlative, interpretive music, all of which enjoy a wide appreciation.
He continues to act as well. His first album soon went international after release when it was discovered by executives at Canoe FM radio, based in Haliburton, Canada. Shortly thereafter, he began dusting off compositions he had been writing while still impaired and combined them with new compositions co-written with partner/composer Anthony Bazzani, in a second original album appropriately titled We Fall and We Rise Again. And, in October 2011, a third album, Unchained, hit the marketplace, again developed in partnership with Bazzani. Each album (available at www.donaldbraswell.com and locally through Barnes and Noble) has justifiably garnered praise far and afield, reflecting the diversity, range and extraordinary mass appeal of Donald's wonderfully restored talents.
Giving Voice to San Antonio and Beyond
After the emotional turmoil he experienced, Donald understandably feels compelled to commit a significant portion of his time, energies and gifts to helping others as he was helped during his needful period. To this end, he willingly performs at multiple charity events and has even staged his own concerts with the sole purpose of raising funds for worthy causes. Examples include his four earlier concerts benefiting the San Antonio Metropolitan Ministries (SAMMinistries), where all proceeds went to assist the area's homeless. Haven for Hope is another local charity that Donald supports extensively and, in response, has scheduled a pro bono performance for Jan. 7, 2012, at Trinity University's Laurie Auditorium. And a natural target of his beneficence will always be raising funds and "cheerleading" for his beloved San Antonio Symphony and the San Antonio Opera — two organizations that, as the devoted operatic tenor freely admits, "are like treasured members of my family."
Bravo, Mr. Braswell! Your life, your reaction to adversity, continue to be a song well sung!
By: Ernie Altgelt
Photography: Oscar Williams