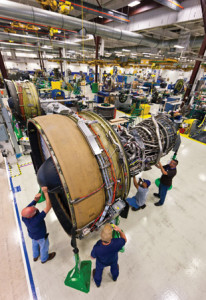 After 85 years of operation,
San Antonio's renowned Kelly Air Force Base had evolved into one of the nation's premier military aviation centers, fulfilling essential training, research and maintenance missions. The beneficiaries of these varied responsibilities numbered not only the servicemen and women who for decades came, learned and labored, but, for greater South Texas, also the generations of civilian employees who stood shoulder-to-shoulder with the uniformed, equally contributing to the defense of the United States and the free world. As a natural result of so much long-term interaction between the base and the local citizenry, working at Kelly not only became a way of life for thousands, providing a satisfying and secure sustenance on a familial level, but of equal importance because of the vast numbers involved, a boon to the area's community as well. Therefore, when the news was received in 1995 that because of federally mandated base closures, this economic dynamo would eventually cease to exist, a determined city and state responded. They not only mitigated what was unstoppable but ultimately envisioned and created a new and brighter future built on a glorious past — a future anchored to what has became Port San Antonio.
Counteraction
When the closure was first announced, San Antonio faced an impending economic challenge unmatched in its long history. Kelly AFB was its largest single employer and had been for many years. It was feared that 10,000 to 13,000 quality jobs would be lost. And while the reasons for Kelly's demise were understandable — reductions in defense budgets and reassessments of military needs in the waning of the Cold War — it was obvious that immediate action was required. Fortunately for San Antonio, a six-year buffering time frame was instituted between the unwelcome announcement and the base's actual closing, slated for 2001. In that year, the ownership of the base property would irreversibly shift to the community.
After the official announcement in 1995, forward-thinking city and state authorities, including Sen. Kay Bailey Hutchison, Rep. Henry B. Gonzalez, Mayor Bill Thornton and many other concerned community and business leaders, realizing that the base would close despite massive public rallies and concerted pleas for salvation, quickly joined forces to establish an organization that would accept the handing over of Air Force property at the Kelly site. Then they began the daunting task of redevelopment necessary to ensure the preservation and continued creation of jobs for the region — an admittedly massive undertaking.
Step one included the creation of the Greater Kelly Development Corporation. The GKDC was established by resolution of the San Antonio City Council and incorporated as a Texas Development Corporation, a political subdivision of the State of Texas. In 1997 the GKDC was restructured and renamed the Greater Kelly Development Authority, then reorganized in 2006 as the Port Authority of San Antonio, doing business as Port San Antonio, as it is currently known. This organization, then and now, is led by a board of directors appointed by the San Antonio City Council.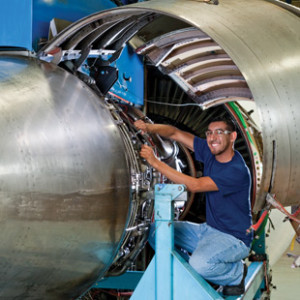 leveraging strengths
By 1998, the authority, initially headed by the respected and seemingly tireless Paul Roberson, first focused on leveraging existing Air Force aircraft maintenance, repair and overhaul facilities and the supporting workforce, to retain as much of that work as possible. Fortunately, at that time the Air Force, also responding to budgetary restraints coupled with the loss of government-owned facilities, was tasked with finding and developing its own private resources capable of fulfilling ongoing aircraft depot needs. The soon-to-be-relinquished base, with its existing infrastructure, would prove a good fit for outsourcing these assignments if existing vendors could be persuaded to establish on-site facilities. Accordingly, Boeing, Pratt & Whitney and Lockheed Martin, all major players within the industry, were some of the first to be courted by Roberson and company with the hopes of convincing them to come to the former base and set up shop.
Thanks to some deft salesmanship coupled with Kelly's natural pluses of location, workforce and, in many cases, occupation-ready facilities, all three agreed and were up and running shortly thereafter, much to the delight of the United States Air Force and their new landlord, Port San Antonio. A primary goal — to some, miraculously — had been reached, which would not only foster the continuation of the site as a powerful economic generator, but more importantly, serve as a launching pad for welcome future development.
Over the subsequent years, with Roberson's able successor, President and CEO Bruce Miller, at the helm, Port San Antonio continues to blossom. As Miller offers, "Paul's pioneering mission was to oversee the transition from government-run Air Force base to private industrial/business park. At the time, this was an almost totally unique situation with no existing rules in place. He and his team members made up the rules and wrote the book. My objective, built on my predecessor's hard work, has been to maintain and enhance this park's self-sustainability and profitability by continually attracting, then leasing to new businesses — federal and private, international, national and local — generating revenues for the Port while creating even more jobs, ultimately surpassing the property's former economic importance."
"landing" business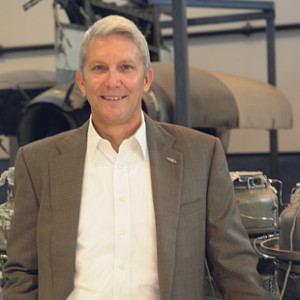 As a measure of Miller's and the supporting board of directors' success in these areas, today's Port San Antonio is not just home to Boeing, Pratt & Whitney, Lockheed Martin and a substantial Air Force presence, which is impressive in itself, but to more than 70 other labor-intensive private employers as well. Some of these top-tier tenants include such notable corporations as Chromalloy, Gore Design Completions, Booz Allen Hamilton, Xerox, RLI Logistics, Fiesta Warehousing and even the San Antonio Water System. In total, 14,000 varied and skilled individuals come to Port San Antonio each day to work for these companies, and because of the technical aspects and higher levels of expertise necessary for many of the required positions, annual per-worker income averages an impressive $60,000. When those salaries and other Port-generated monies are figured into the communal mix, the organization's annual economic impact on the region (for 2010) added up to a remarkable $4.2 billion. Wow!
Regarding finances, even though Port San Antonio was created by government, as an emphatic Miller attests, "we run it like a business." Quite simply, the organization is operationally self-sustaining, earning the greater majority of its income from the facilities and land it leases. Profits are then reinvested into growing and improving the property. Current revenues (for 2011) exceeded $42.4 million. And, as Miller adds, "With new leases being signed, next year should be even better." Wow again!
Here yesterday, here today, and here tomorrow
One interesting (and to some, surprising) fact contributing to Port San Antonio's enviable performance, according to Terry Britton, senior vice president for brokerage, acquisition and sales, is that "Kelly was closed, but the Air Force never actually left." Aside from the ongoing and essential aircraft maintenance handled under contract by some of the Port's on-site private vendors, the U.S. Air Force is also a tenant as well — a large one! Within the Port's extensive footprint is the enclosed 70-acre leased Lackland Annex composed of five buildings totaling almost 700,000 square feet. As Britton explains, "In today's economic environment, it's difficult for the military services to secure funding to purchase land, but not to rent property." With Port San Antonio's proximity to Lackland Air Force Base, its historical ties to that branch of the service and existing structures already in place, finding and acquiring additional attractive space "next door to a large base" was, according to Britton, "a natural."
Additionally, another deal was struck in 2007 when the Air Force agreed to a long-term lease for Building 171 — a 450,000-square-foot single-story former warehouse that could accommodate 3,000 personnel. As Britton recalls of the complex negotiations, "While it took more than two years to consummate the deal, all parties are exceptionally pleased with the final result. Truly, it's another win-win for all involved." Building 171 currently houses nine critical USAF agency headquarters and will also soon be home to the 24th Air Force, also known as the Cyber Command.
a happy anniversary
Following the closure in 2001, it was only last year that Port San Antonio marked an important milestone — its 10th anniversary. In reflection of the accomplishments of that first decade, Chairman Wayne Alexander of the Port San Antonio board of directors offers, "I'm so very proud to be associated with all that has been achieved through the efforts of Port personnel, its appreciated customers, the support of the local community, city government and the area's business leaders. We've come so far from where we started — a start that began with Kelly's inception in 1917 — and it is truly gratifying to witness such an heroic transformation that not only contributes to the current economic needs of a vibrant city and its citizenry, but will continue to serve future generations as well. While Kelly may be gone, Port San Antonio IS here to stay!"
building the workforce of tomorrow
While there are many obvious reasons for businesses to locate to Port San Antonio — infrastructure, proximity to their customer bases, extensive transportation options, etc. — one additional, and important, consideration is the availability of a ready workforce. Having a reliable local pool of qualified workers to tap into as growth dictates is a powerful incentive. To ensure the future availability of this precious resource, Port San Antonio and St. Philip's College (a member of the region's Alamo Colleges system) have teamed in a way that ensures the "workforce of tomorrow is in the pipeline today." Located on the grounds is St. Philip's 19-acre Southwest Campus, where outside students and existing Port workers can participate in an associate degree program in aerospace technology plus customized training programs targeted directly to the immediate needs of many of the Port's larger employers.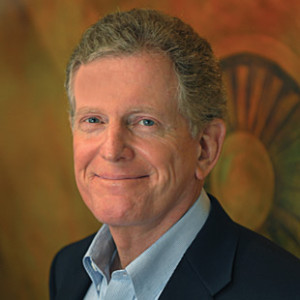 Also included on the spacious campus is the nationally recognized Alamo Area Aerospace Academy. This institution (a part of Alamo Colleges as well), channels talented juniors from area high schools into a recognized two-year college-level program in aircraft engine mechanics. And during the summer between these motivated youngsters' junior and senior years, paid internships are offered by various aerospace businesses located at Port San Antonio, providing invaluable opportunities for actual hands-on experience. As Gene Bowman, executive director of Alamo Academies, proudly relates of this unique and productive school, industry and Port relationship, "More than 100 of our graduates have found permanent employment within the Port's Lockheed Martin and Boeing divisions. Amazingly, for Lockheed Martin this comprised approximately 20 percent of their direct hiring. Through these programs, students graduate to outstanding careers, while local businesses have access to a wealth of quality and proven talent."
Port San Antonio has actively supported these educational undertakings by providing $350,000 in grants to develop specialized training programs for employees of the Port's aerospace customers. Last December, that collaboration took a big step forward when the boards of both the Port and Alamo Colleges announced a deal whereby the Port sold 30 acres of additional real estate, including a 40,000-square-foot building, to St. Philip's to accommodate the school's future expansion. As payment, Alamo Colleges will provide the equivalent of $5.1 million in specialized training to current and future aerospace workers at the Port.
For more educational information, you may go to www.alamo.edu/academies.