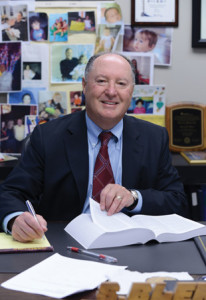 According to the old adage, the only certainties are death and taxes. For San Antonio's renowned tax attorney extraordinaire Stanley Blend — although he initially toyed with the idea of a career in medicine — it was that latter certainty that ultimately provided the wherewithal for his attainment of a life rich in achievement, recognition, reward and satisfaction.
Thanks to his uncommon cognitive abilities coupled with a caring heart, deep sense of commitment and a dogged determination, this self-made titan of the laws of levy finds himself at the pinnacle of a rarified profession built on the understanding of the unwieldy and, at times seemingly incomprehensible, federal tax code, all to the benefit of myriad friends, corporations and other legal entities, each eager to "pay their fair share" — but no more, no less.
 Making good early on
Born in Dallas in 1942, Blend and his family were kept on the move as a result of his father's role as a territorial salesman, first relocating to Oklahoma City, then, some years later, to a more permanent berth in Houston. And, in spite of the moves, these years were happy ones for the youngster, anchored by the closeness and continual giving of caring, motivating parents. Experiencing and adapting to the new was accepted and "normal," something to be cheerfully "faced." A positive, nurturing and instructive childhood ensued, and, as a result, a well-adjusted Stanley, seemingly a born achiever, soon began to demonstrate the enviable talents, abilities and drive that would eventually come to define the man.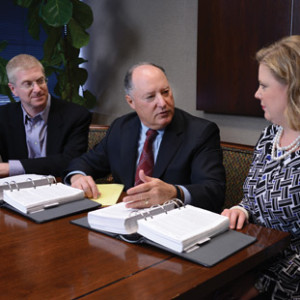 Almost from infancy Stanley was enamored by sports (his father was an exceptional footballer, almost played professional ball and imparted his love of competition to his son). During elementary and high school, the gifted athlete excelled at football, baseball and basketball. During his college years he continued to participate on the intramural level. As he recalls, "I liked the action. I liked the mental aspects. I liked to win." But it was his academic prowess throughout his school years that would garner the most attention for the apt young student. Always (and self-admittedly) good at taking tests, Blend was one of those who was expected to simply "make good grades." His in-class performance at Bellaire High School in Houston was so exceptional (at graduation, he was ranked fifth out of a class of 600) that when it came time to consider college, he was able to secure admittance with a full out-of-state scholarship to the prestigious Tulane University in New Orleans. As he recalls, "I was offered the scholarship based upon my high school scores on the math aptitude test and the math achievement test, but the catch was I would need to major in engineering. At the time, I was convinced, from the relentless urging of my parents, that I wanted to be a doctor." Despite the engineering track Tulane had suggested, Blend was reassured that after admission, he could change his major to medicine, so in 1960, at age 18, "with a few dollars from Dad and a case of clothes," the young man left home for the first extended period in his life.
During these productive undergraduate years, Blend handily maintained his scholarship status but still incurred additional academic and personal expenses that he was able to offset by tutoring and performing various odd jobs. The modest income generated coupled with small monetary contributions from his proud parents allowed him to experience and enjoy all of the traditional aspects of college life. As mentioned earlier, despite working, he continued to participate in intramural sports, including softball, football, basketball and volleyball. Stanley was always a welcome addition to any team he played on. And beyond the extracurricular sports, he joined a popular fraternity — during his junior year he was voted its "outstanding athlete" — forging friendships that are still in place today. In 1964, Blend graduated after a pre-med course of study with a degree in math and a minor in chemistry. These were good and worthwhile years, but during them doubts were growing about the medical career path he had originally embarked upon. In his words, "The passion was missing."
Going legal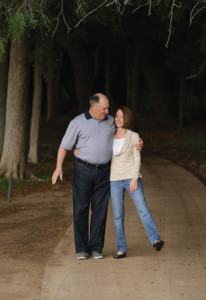 Oddly enough (remember, Blend was always good at tests), the young man decided on a whim to take the Law School Aptitude Test and (surprise, surprise) he did remarkably well. Knowing of his uncertainty regarding medicine, two close friends who were enrolled at the University of Houston's law school suggested he apply there as well. While desiring to continue his education and maintain his student deferment status with the draft board, Blend, who thought studying law might prove interesting, provided his transcript, LSAT scores and an application and was immediately accepted. Eager for change and additional challenges, he headed back to his hometown and a new university, where he would discover the realization and redirection that would eventually evolve into a stellar professional life.
While at the University of Houston with a middling interest in the study of law, Blend suddenly experienced a transformational moment in, of all things, an entry-level tax law class that provided the additional focus, excitement and challenges he had been craving. As he remembers, "This incredible professor I encountered taught tax from a theoretical point of view and not from an Internal Revenue Code orientation. He made us think about the properties of 'income' rather than just dry regulations. For me, it was an eye-opener. I was quickly hooked." This fascination was further reinforced after attending several other classes taught by that same inspiring educator. Blend had found his direction — he would become a tax lawyer.
Insider
After graduation in 1967 with his law degree in hand (this time, he was ranked third out of a class of 200), he was determined to secure a much coveted entry-level position within the Chief Counsel's Office of the Internal Revenue Service in Washington, D.C. In spite of the 300 to 400 competing applicants for each of the few available openings, Blend, bolstered by his impressive academic record and ability to interview well, not only received an offer from the Chief Counsel's office but another from the Department of Justice Tax Division. He gratefully accepted the former.
During his four fruitful, formative and contractually committed years working for the IRS, Blend found his education was substantially enhanced. As he relates of that beneficial time, "As an insider, I learned how the IRS 'thinks,' how it functions, what's important to it regarding tax issues, things you couldn't easily learn on the outside. Time and again, I realize just how invaluable my tenure there has been in my ongoing dealings with the IRS."
Well placed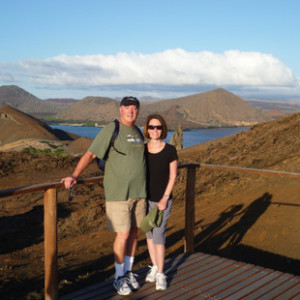 While on board with the service but toward the end of his contractual obligation, Blend received a call from an old acquaintance based in Houston and was told about a position that existed within a private law firm. His immediate response was "I don't want to move back to Houston." When it was explained that the job wasn't in Houston but rather in San Antonio, he was even more adamant, declaring "and definitely not San Antonio!" The young lawyer enjoyed the fast life in the capital, where he had the opportunity to meet and work with some of the nation's best and brightest in the tax world. Returning to the "backwoods" of Texas held no appeal.
Eerily, minutes after making that declaration to his friend, Blend received another unexpected phone call and was greeted with the words, "What do you mean, you don't want to live in San Antonio?" The speaker was Jesse Oppenheimer, a well-respected "old San Antonio" lawyer whose family roots went back for generations within the Alamo City. Jesse's firm, known then as Oppenheimer, Rosenberg, Kelleher and Wheatley, understandably wanted to recruit the bright young lawyer for its budding tax department, and as Blend readily admits, "Mr. Oppenheimer refused to take no for an answer." Over the course of the next six months (the remaining length of his IRS commitment), the flattered 30-year-old and his wife, Linda, paid several visits to San Antonio, met repeatedly with the organization's principals, began to like the city and eventually put an offer on the table that he assumed would be rejected. It wasn't. Blend was hired by the firm in May of 1972, and he's happily been there, and in San Antonio, even since.
Today, that firm is known as Strasburger Price Oppenheimer Blend, a respected national legal powerhouse servicing clients across the country and beyond. Blend, one of its most senior and sought-after members because of his experience and accomplishments, is the firm's go-to guy for sticky tax issues. He oversees a group of four attorneys that work with a variety of clients large and small providing assistance, advice and guidance covering all aspects of tax law — ranging from structuring businesses with the goal of reducing domestic, federal and international income tax to handling often complicated tax controversies with the federal government. In this latter role, Blend, thanks to his creativity and resolve, continually amazes his peers and colleagues with his success in getting favorable rulings from the IRS in areas where precedent didn't exist or wasn't initially open to alternate interpretations. Current heavyweight clients include Southwest Airlines (one of Oppenheimer's principal partners in the early 1970s was Herb Kelleher, who founded the Texas airline), Periodical Management Group, Sea World of San Antonio and Texsan Heart Hospital. All can thank Blend and team for minimizing — often substantially, always legally — their tax liabilities.
Kudos
In recognition of his immense stature within the industry, in 2007 Blend's peers and admirers elected him chairman of the American Bar Association's Section of Taxation. He is the only San Antonio attorney, and one of only five from Texas, to serve in this prestigious national position. In that demanding year-long role, he represented 19,000 tax attorneys before Congress, the Treasury Department and the Internal Revenue Service. Beyond his extensive involvement with the ABA, Stanley has also held numerous officer positions with the State Bar of Texas Section of Taxation (including chair, 1987-1988) and, in 2009, was presented with its Outstanding Texas Tax Lawyer award. Currently, he also serves as a board member of the American Tax Policy Institute. If that isn't enough, Blend was a founding member of the editorial board for the professional publication The Practical Tax Lawyer. Since 1980, he has served as a member of the planning committee for the University of Texas School of Law's Annual Taxation Conference and regularly speaks (pro-bono) to the Texas Society of Certified Public Accountants, helping educate members on issues of tax law.
In recognition of that ongoing service, he was named an honorary member of both the statewide society and the local San Antonio chapter. Within the immediate community, he has served on the boards of the Jewish Community Center of San Antonio, Temple Beth-El, the Jewish Federation of San Antonio and numerous other locally based organizations. He also serves on the board of governors of the Cancer Therapy & Research Center. With so much on his plate, Blend still has time for his loving wife of 47 years, his role as father and grandfather, enjoying sports and extensive travel (see the sidebar) and, somehow, as a numbers guy, he makes it all seem as easy as 1, 2, 3. As he cheerfully admits, "Despite the fact that I live a truly 'taxing' existence, life is great." Well done, Mr. Tax Man! During his demanding year as chairman of the American Bar Association's Section of Taxation, which required frequent trips to Washington, D.C., and Chicago while maintaining his busy practice in San Antonio, Blend began to suffer physically from the combined pressures and stresses imposed upon him. And while he didn't initially recognize the symptoms (except a substantial weight gain), his wife and children did. In response to that, at a dinner one night in 2008, his concerned son surprised both of his parents with the announcement that, on his nickel, his mom and dad were going to take a four-month world cruise vacation. Mom was delighted, Dad initially refused. But just like Jesse Oppenheimer before, the younger Blend "wouldn't take no for an answer."
Off the pair went in January of 2009, heading to the Pacific Rim. Embarking from Los Angeles, the Blends proceeded to visit much of the South Pacific, New Zealand, Australia, Indonesia, Singapore, Thailand, China, Japan and Russia. While on board, Blend exercised, lost a significant amount of weight on the trip and enjoyed the respite from the physical and emotional stress. As he smilingly recalls, "I felt great. I felt renewed. I needed this!" Every year since, Stanley and Linda have taken other "world cruises" lasting in duration from three to four months with itineraries that included the Middle East, Africa, South America and other exotic destinations. Many new friends and professional acquaintances have been made. Annual travel is now "expected," and the question most often asked is "where to next year?"
So, does Blend's work suffer while he's away? Thanks to his laptop, email and a wonderful support staff in San Antonio, many of his clients "never realize he might be a million miles away." As a true lawyer at sea, Blend uses the ship as simply a second productive office, albeit one with unique distractions. However, when he does return, everybody breathes a welcoming sigh of relief — everybody, that is, except possibly the IRS!