For many San Antonians, achieving the American dream isn't just home ownership, it's new home ownership. And for a variety of reasons, the local market for the freshly finished, often custom construction is seeing a resurgence as buyers, young and old, flush and frugal, flock to newly created neighborhoods or entice builders to privately owned lots with the intent of acquiring an abode that's never been occupied before.
It can be a challenging and exciting undertaking, and to capture a little of the essence of this creative and indispensable industry, SAN ANTONIO MAN has invited five area veteran builders to share a few insights on what's going up and what's going down in the always active, never dull new home biz.
The home turf
Since its inception nd naming in 1691, San Antonio has been erecting housing to shelter its ever-growing populace. In the days of yesteryear construction was entrusted to laymen who generally relied on established techniques, trial and error and maybe even the proper recipe for mixing adobe. Homes were erected as needed, and quality was never assured. Remarkably, it wasn't until the middle of the 19th century that the city got its first planned suburban neighborhood, the King William District.  Today, the landscape seemingly explodes with development reaching far and wide sprouting top-caliber housing at mind-boggling rates. But for the builders, new home construction can be like riding a roller coaster. Like all cities in the United States, San Antonio (raked nationally as the seventh largest in population and boasting the fourth-largest new home market) and its residential building industry haven't been immune from the inherent, financially driven boom-and-bust cycles that have always affected areas within the national economy.
As evidence, after a record high of more than 19,000 housing starts in San Antonio during the heady times of 2006, new lows were soon to follow in the leaner years of 2008 through 2011, when the same fell by two-thirds. Fortunately, Texas and especially San Antonio, thanks to military expansion, the Eagle Ford Shale play and other factors, were somewhat sheltered from the nationwide downturn and, as a result, have rebounded more quickly than other parts of the country.  In 2012 the city reported an acceptable 8,077 housing starts. This year, more than 9,000 are eagerly anticipated (source: Metrostudy). The market appears to be on the rebound. But thanks to a top-notch building industry driven by a cadre of professionals who meticulously oversee every detail essential to the inception and completion of highly prized, value-sustaining, expertly fabricated new housing, the consumer has many options available when seeking a newly constructed or custom home.
The following individuals, all well-established and experienced players within the local residential building trade and representing some of the city's finest firms, offer expert testimony covering various aspects of San Antonio's special, and, in many respects, unique new housing market.
The "crash"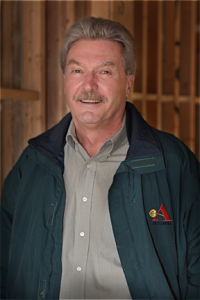 After 40 years as a builder, Art Burdick, founder and president of Burdick Custom Homes, has seen it all regarding the ups and downs of new home construction. SAN ANTONIO MAN wanted to know what he thinks about the latest downturn, which struck the nation, Texas and San Antonio in 2007/2008. He offers, "Our city was fairly unique in that we didn't have a huge price run-up prior to the downturn; therefore prices didn't retreat much. The equity owners had accrued didn't evaporate. This allowed our new home market to remain somewhat stable during these turbulent years. However, others factors, such as the loss of AT&T (including many of its suppliers), did negatively impact home building. Fortunately, San Antonio remains a fairly strong market, thanks to our lower housing costs and high standard of living. For example, many retirees are attracted to the area since they can sell a 'mid-range' home in another city and upgrade to a luxury home here for the same price. All in all, we've been better off than many other areas."
Burdick has been heavily involved in the San Antonio building industry since 1972. In 1982 he was recognized nationally as one of the Outstanding Young Builders. In 1981, he was elected president of the Greater San Antonio Builders Association, and in 2011, was named by that association the Builder of the Year. He established Burdick Custom Homes in 1989 and over his career has built more than 2,000 local homes.
Why buy new?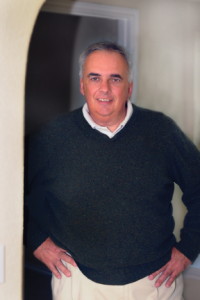 As an area leader within the new home market, Jim Leonard, president and founder of Greenboro Homes, was asked by SAN ANTONIO MAN if there were advantages to buying new rather than purchasing an existing structure. He responds, "New homes today are far more energy-efficient than those built just a few years ago. Building science has improved, and even more efficient products are coming to the market. The city will soon adopt newer, more stringent codes and is currently working toward all homes being 'net zero' energy by 2030. So the emphasis is on better building, resulting in a lower operating cost for the homeowner. Generally, new construction homes (reflecting their quality) will come with a warranty. The buyer usually has the ability to select all the features and colors that go into the home. Many builders such as Greenboro Homes also offer additional personalized options, resulting in a high level of customer satisfaction because the new homeowner will ultimately get exactly what he or she desires."
Leonard has been engaged in residential homebuilding since 1982. Currently he serves on the executive committee of the Greater San Antonio Builder's Association and was its president in 2012. He is also a member of the board of directors of the Texas Association of Builders and is a director for the National Association of Home Builders. Leonard has been recognized several times as an award recipient from both the local and state associations. He began Greenboro Homes in 2004, and his company has since completed more than 250 homes.
Planned neighborhoods or building on a pre-owned lot?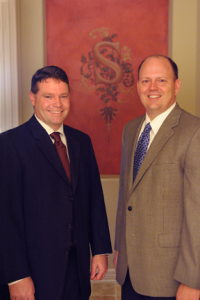 With so much experience building in a variety of communities across San Antonio and Central Texas, Frank Sitterle Jr. and Jeff Buell, the owners of Sitterle Homes, have a pretty good perspective when it comes to reading market trends. SAN ANTONIO MAN asked where the new homes are going up – in planned communities or on pre-owned lots? According to Buell and Sitterle, the answer is mixed. As they volunteer, "Both locations experience growth as the market heats up; however, planned neighborhoods will continue to build the lion's share of the new homes purchased. Generally, first-time buyers start in the more affordable planned neighborhoods that may have an existing "new" inventory already in place; then, as the family and its income grow, many become desirous of acquiring a fully custom home or perhaps a slightly lower-priced semi-custom home where building changes are welcomed. We've built many of these 'step-up' homes in our planned subdivisions and on the owner's lot."
Sitterle Homes was founded in 1964 by Frank Sitterle Sr. In 2005, Sitterle turned over the company to his son, Frank Jr. and Jeff Buell, both partners in the business. In 2010, the company received the prestigious AVID award for being No. 1 in Customer Experience in the United States. Today, the company builds in more than 20 communities in the San Antonio and Austin areas. A new Houston operation located near Sugarland is scheduled to open for sales in the spring of 2013. Over its productive history, Sitterle Homes has completed more than 4,000 homes.
The financing challenge builders and buyers may face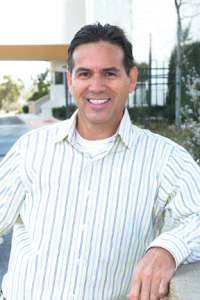 Like every quality custom homebuilder, Raul Correa, with 25 years of experience, has faced his share of the challenges that all in his industry periodically encounter, including labor shortages, rising material costs, periods of inclement weather and other limiting factors. However, when SAN ANTONIO MAN asked what was the most pressing obstacle he and his clients currently confront, his response was immediate: "Financing!"  As he relates, "Unlike tract homes, most custom home projects exceed the $450,000 price range. This can make it difficult for a potential buyer to qualify because of the sheer size of the loan. Because of the recent economic downturn – much of it fueled by bad real estate investments – the banks have really tightened up. Today, those with credit scores below 680 have a very difficult time obtaining a mortgage, where a few years ago, that number would have resulted in a quick, simple approval." He believes, "It will take time and growth to ease the situation for buyers and builders alike. But people still need and want homes, so, thankfully, I'm still building!"
Raul Correa is the president and founder of Prodigy Custom Homes. He is a member in good standing with the Better Business Bureau (as an AAA-rated business) and the Greater San Antonio Builders Association. His homes have been repeatedly recognized and featured in multiple Parade of Homes events.
Insiders' tips on selecting a new homebuilder
When queried about what consumers should consider when selecting a builder, our featured home building experts not only know what the savvy shopper should ask, but were most eager to share the same. Maybe that's because these pros and the excellent companies they represent have all the right answers. Whatever, all agree a little due diligence is mandatory.
Jim Leonard believes that before and during the construction process it's very important for the consumer to have access to the builder – not just a salesperson. Also, buyers need to find out at the beginning if the builder is "willing to accommodate requests for changes or additional items." Not all are. And regarding developments, find out what's planned for any surrounding vacant land. If neighboring open property does exist, what's scheduled to be put on that property may be detrimental, price-wise, if the buyer ever decides to sell.
Jeff Buell and Frank Sitterle recommend visiting builders who are located in the areas that the buyer wishes to live in. The pair also advises "knocking on the doors of former customers and asking about their experience with the builder." Quiz them about what they would change or do differently if they had a second chance. Was it a good experience? Quality companies are usually glad to share customer references, but buyers should insist on obtaining a complete list of past clients and not just accepting a few names.
And regarding references, Art Burdick suggests also contacting the company's bank. Ask "Are there any liens or lawsuits?" Another source for good advice, according to Burdick, is asking a Realtor or, as he clarifies, "several Realtors." These folks know!
Raul Correa recommends always using established builders: "Be sure and ask how many years a builder has been in business. Longevity is a definite positive." Ask about specific homes – were they finished on time and on budget? And while price is important, be sure to find out just "what you are getting for your money."
By Ernie Altgelt