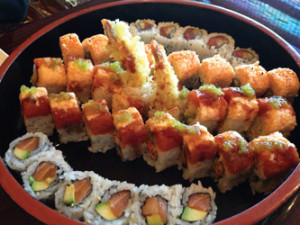 Sushihana Japanese Restaurant
1810 NW Military Hwy
San Antonio, TX 78213
(210) 340-7808
www.sushihanasan.com
Visit Sushihana during their special sushi happy hour and get the High Five — Five of their most popular fresh sushi rolls, comprising 36 pieces of sushi for only $39.00. Compliment this with some wine from their competitively priced wine menu and you have a great dinner for two. Other variations to this combination are also available. Sushihana happy hour is available on Monday through Friday from 5:00 PM to 6:30 PM and on Saturday and Sunday from 4:00 to 6:30 PM. Sushihana is celebrating their 10th anniversary this year at their original location  in Castle Hills.
---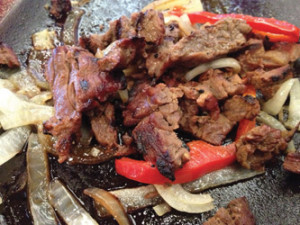 Papa Nacho's Cantina
24165 W IH-10
San Antonio, TX 78257
(210) 698-7879
Next time you are in the mood for fajitas, stop by Papa Nacho's on IH-10 near Boerne Stage Road. Their beef fajitas are charred to perfection, complimented with fresh-chopped pico de gallo and a side of beans.  The service is  excellent and so was our food. Our biggest problem was making a decision from their varied and well-priced lunch menu. Be sure to check out their second location opening in Stone Oak later this month.
---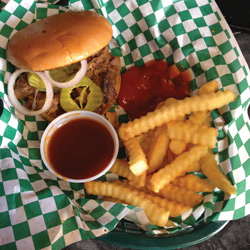 Big Lou's Burgers & BBQ
2014 S. W. W. White
San Antonio, TX 78222
Call (210) 359-8015
www.biglousburgersbbq.com
With summer approaching fast, barbeque pits will start firing up all around town, but few can compete with the slow-cooked barbeque over at Big Lou's Burgers & BBQ.  Try the tender chopped beef over a lightly toasted bun and I promise it will be a meal to remember. Served with an order of fries and toppings to dress — you can't go wrong eating it plain or loaded. If you would like to try a new way to eat brisket, we also recommend the brisket nachos. Beans, brisket, and melted cheese, drizzled with house barbeque sauce, the brisket nachos serves as a filling meal or split your order for an enjoyable (and delicious) appetizer.