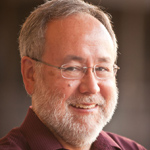 AARON CASSILL: professor of biology at UTSA, is one of 10 faculty members in Texas receiving a Piper Professor Award for his dedication to the teaching profession and outstanding academic, scientific and scholarly achievement. He is the ninth UTSA faculty member to receive the award. Cassill also received the Regents' Outstanding Teaching Award from the UT system in 2012 and was inducted into the UTSA Academy of Distinguished Teaching Scholars.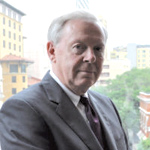 JACK DOWNEY, retired Air Force officer and fundraising consultant, is the new president/CEO of the San Antonio Symphony. He has demonstrated leadership in the nonprofit world at Christian Senior Services, The Children's Shelter and The Briscoe Western Art Museum. Together with his wife, Mary, he formed his own nonprofit consulting firm, Downey Associates. He has taught nonprofit leadership and management as an adjunct professor at UTSA.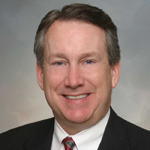 U.S. Safety Services announces that JIM HEANEY is president of the expanding U.S. Safety Services' team. He brings a focus on strategic planning, commercial services business development, forecasting, budgeting and management from his previous position as group manager and senior vice president with Comerica Bank. He is active in the Greater San Antonio Chamber of Commerce, San Antonio Sports Foundation, the San Antonio Economic Development Foundation and other groups.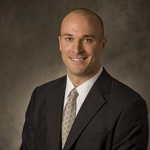 JUSTIN A. HILL is managing partner for the San Antonio office of Ramsey Hill LLP, representing individuals and businesses in South Texas in the areas of personal injury, oil and gas and business litigation. Hill earned his law degree with honors from Baylor Law School, where he served as editor-in-chief of the Baylor Law Review.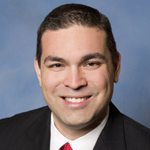 CHARLTON LAIRD has been promoted to district sales manager at Broadway Bank. He joined the bank in 2007 as a market manager for the San Marcos Banking Center and later transferred to the Banking Centers in Dripping Springs and Wimberly. Laird earned a bachelor's degree at the University of Texas.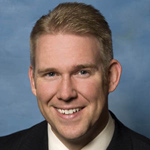 Broadway Bank announces that DANIEL LASATER has been promoted to commercial lender II and named vice president. He joined the bank in 2009 as assistant relationship manager and was later promoted to commercial lender I and then assistant vice president. His B.B.A. in business management is from Midwestern State University.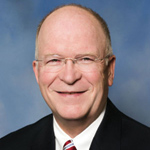 PHILIP OLSON has joined Broadway Bank as real estate minerals department manager and named senior vice president. Besides managing the bank's mineral assets, he brings a new specialty, farm and ranch management, to the wealth management team. He earned a Ph.D. in range science from Texas A&M and a B.S. degree in agriculture, majoring in animal science, from Kansas State University.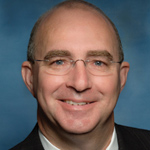 ROBERT OWNBY has been named a senior vice president in his current position of wealth advisor/trust officer III in the wealth management division at Broadway Bank. He joined the bank as trust mineral and real estate manager in 2000 and was promoted to wealth advisor/ trust officer III in 2011. With a degree in range science from Texas A&M, he also attended the Texas School of Trust Building.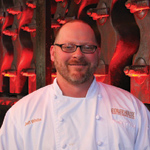 Boiler House Texas Grill & Wine Garden has promoted JEFF WHITE to executive chef. An integral part of the culinary team that opened the restaurant in late 2012, he has worked at numerous prominent restaurant kitchens in San Antonio, Austin and San Marcos. Among his recognitions are an invitation to cook a dinner as featured chef at the prestigious James Beard House in New York City and a medal from the American Culinary Federation.