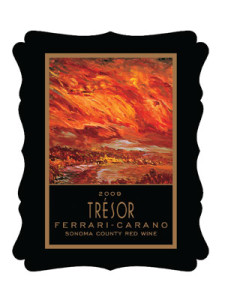 I have a real love-hate relationship with meritage, or red blend, wines. When done with a skilled hand, they can be beautiful works of art, but unfortunately many are made like a paint-by-numbers coloring book. The market is so full of the latter that it can be very difficult for the average consumer to find the wonderful pieces of art among the collection of velvet Elvis paintings that litter most wine shelves. The good news is that once you find your first Jackson Pollock, it will be more exciting to navigate through the aisles of your favorite wine shop.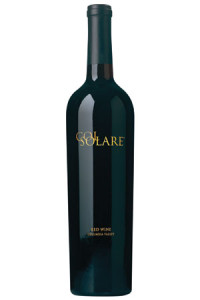 In 1988 the term meritage was selected from over 6,000 entries as the proprietary name for any wine in the United States that was less than 75 percent of one grape varietal. Some wineries still use the term, while others just call it a red wine or come up with their own unique term. A lot of winemakers will stick to making their bread-and-butter cabernets and chardonnays; the true Picassos will show their artistic flair when it comes to their red blends. There are thousands of red grapes to choose from, and they can blend as many as they need until their taste buds are satisfied that this is the perfect wine. Most of the upper-tier wineries like Dominous, Joseph Phelps Insignia and Quintessa will make what is called a Bordeaux blend that will include a mix of cabernet sauvignon, merlot, malbec, cabernet franc and peitit verdot. Others, like Ménage-A-Trois and Cupcake's Red Velvet, will use more of the zinfandel grape to keep the cost down as well as to create a more mainstream flavor profile for consumers. The Ferrari-Carano winery, located in Sonoma, Calif., is Bordeaux blend called Tresor. The 2009 Tresor, which is mostly cabernet sauvignon- based, offers a light and delicate approach to their blended wine. Black tea, honey-roasted nuts and berry pie will gently roll along your tongue as you appreciate the soft and subtle tannins that make this wine a meat-eater's best friend.
Orin Swift's the Prisoner has been a leader as a zinfandel blend that is a showstopper. It started as a cult wine that is now as famous as its Napa neighbors that are world champions with their cabernet sauvignon wines. The 2011 Prisoner is a big and bold wine that delivers strong scents of a freshly roasted Italian espresso with a dollop of vanilla cream floating on the top. Blackberry and bitter chocolate wash over your tongue and coat your palate as you sit back and enjoy the first glass.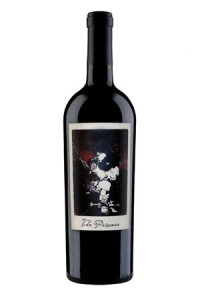 The only thing darker than the wine is the haunting label on the bottle. Italian winemaker Piero Antinori collaborated with Washington state's largest winery, Chateau Ste. Michelle, to create a flagship wine called Col Solare. This is also a cabernet sauvignon-based red wine that blends in syrah to add a little punch. On the nose you start with a giant bouquet of freshly picked lavender flowers followed by the peaceful aromas of a cigar box. White pepper, black cherry and a hint of smoked meat are patiently waiting for your first sip. Red blends are not limited to the United States. Wines from Bordeaux and the Rhone Valley wrote the book on red blends from France. Super Tuscans from Italy and red blends from Spain can range from very affordable to some of the most expensive wines in the world. All of these are very food-friendly and appropriate when we light up the grill and invite friends over.
The next time you are trying to pick out a wine for a dinner party you've been invited to, swing by the red wine section and find the next great artist to show to your friends. Note: The lucky submitter of the term meritage is awarded two bottles of the first 10 vintages of every wine licensed to use the brand.
by: Jeff Degner
Jeff Degner is a certified sommelier, Court of Master Sommeliers.